Our Solutions, Your Success
Custom Label has stayed on the leading edge of printing technology offering UV flexography, personalized labels, combination flexo / hot stamp / embossed, promotional coupons, and digital label printing. From short run labels to nationwide product promotion, Custom Label has the solution.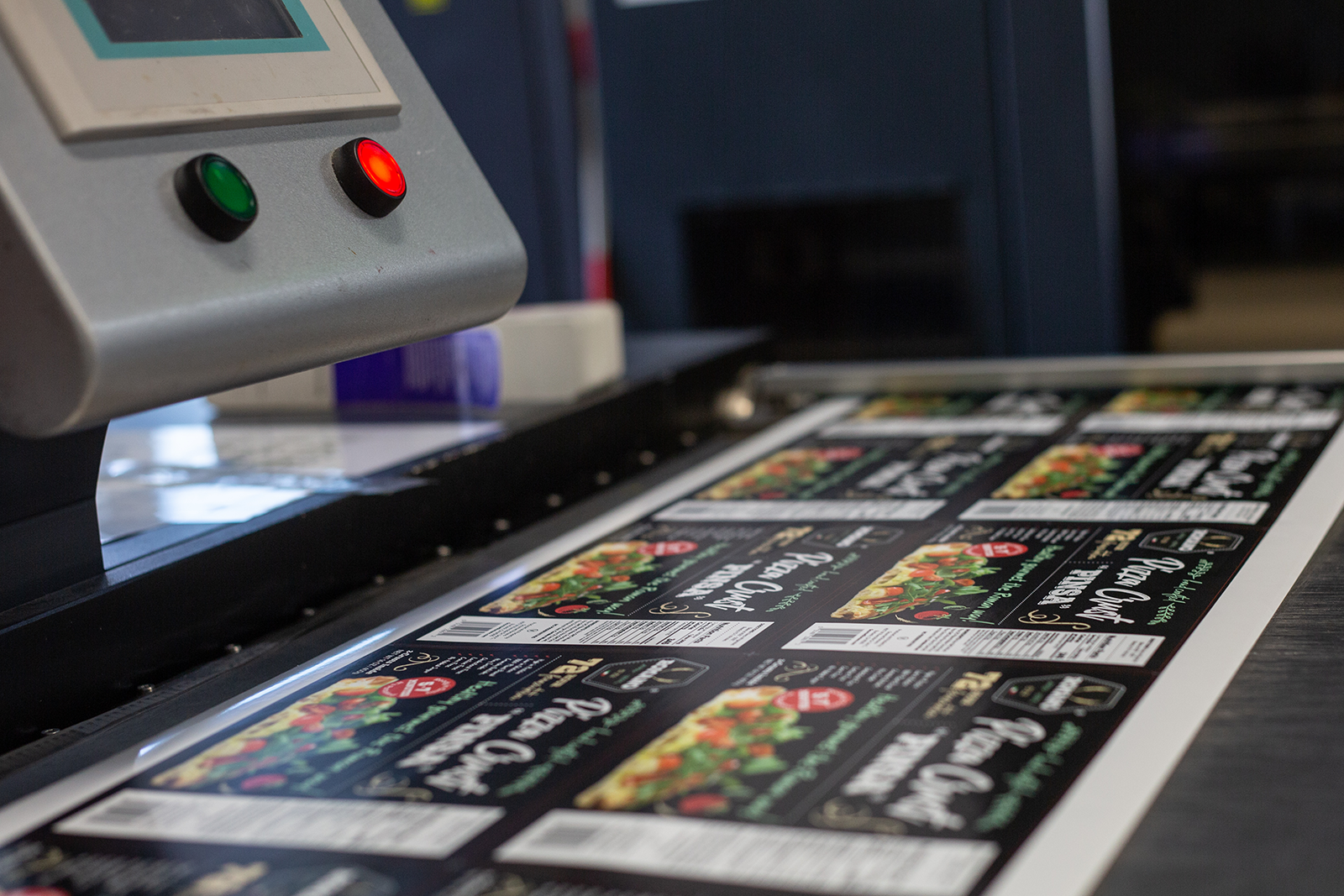 Custom Label is a full-service label supplier offering a complete array of products,capabilities and expertise to meet your specific labeling needs.
Custom Label will work with you from conception to completion. We will ensure the materials chosen will not only help you market and sell more of your product but also stand up to the ever changing conditions through your product's life-cycle.
Flexo is widely used for printing on the non-porous substrates required for various types of food packaging. It is also well suited for printing large areas of solid color. Flexo does well printing metallic inks, opaque whites, and flexo inks anchor well on a broad range of materials including polyester, polypropylene, fluorescent labels, vinyl labels, and most coated papers.
Digital printing has eliminated the costly set-ups for customers who are looking for full color high quality labels but do not require large quantities. Digital Printing skips the steps of film, plates, and inking the press – reducing set-up and prep charges to a fraction of other print methods. Customers demanding high quality short run labels can now have offset-quality without paying high prices.
From fruit to crush to barrel to bottle – your wine isn't just a beverage, it's a creation. We have served a broad range of appellations including Napa, Sonoma, Lodi, St. Helena, Mendocino, Monterey, Livermore, Paso Robles, and Santa Cruz. Let our wine label printing experience and craftsmanship influence your custom wine labels.
Custom Label has mastered the beer label and every aspect of printed materials any craft brewery or craft distillery will ever need. From Bottle labels, Keg Collars, Tap Handles and Hang Tags – we have you covered with years of experience.

Don't limit your packaging to a simple product label. Custom Label specializes in unique multi-ply label constructions that increase the message your product delivers. Not every custom label printer offers these unique products.
Did you know that barcode label technology has been around for nearly 60 years? Custom Label can help you blank label, consecutive barcodes, variable artwork and variable label product.
Do you really need an EXPERT to print your Coffee and Tea Labels? Yes! Coffee and Tea Bags are a demanding home for a label. We specialize in; Adhesive Selection, Label Finish, Scuff Resistance and Re-Sealable Closure Labels.
Although our name is Custom Label, our focus is on your packaging. Here are some areas, beyond labeling, where Custom Label's experience and expertise can make the difference.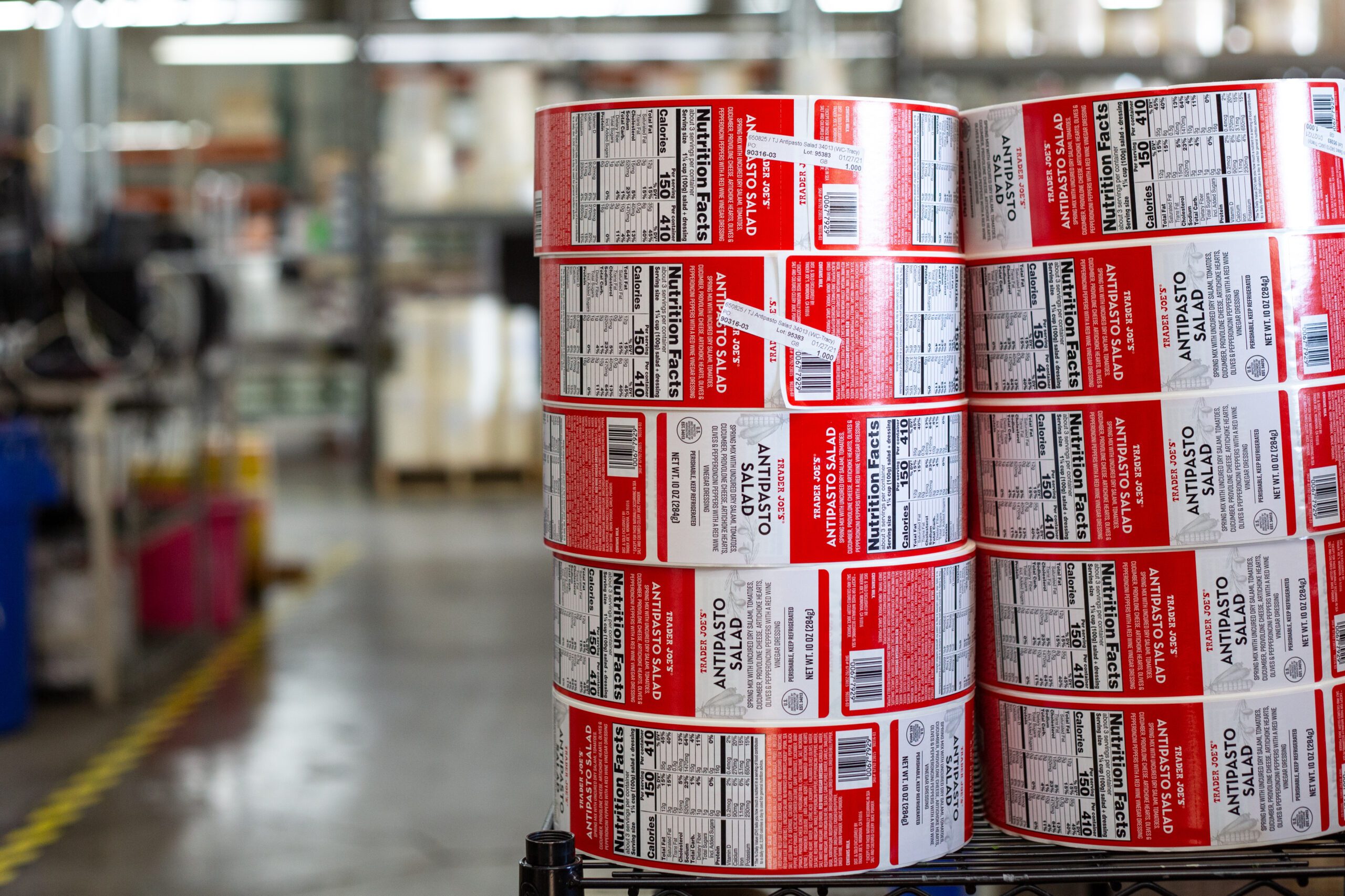 Shrink sleeve labels were created to maximize your brand's image allowing for 360-degree graphics that increases consumer awareness and appeal while at the same time decreasing purchase, storage, and production costs.
Strolling through the grocery aisles, it is clear that flexible packaging is now widely used and growing in popularity.  Flexible packaging is the ideal alternative for packaging nutraceuticals, pharmaceuticals, drink mixes, and cosmetics.
You can purchase your blank retail cartons from a variety of industrial supply companies. Custom Label will design a custom label dieline to ensure that your final package looks professional. The full color printing will look like an integrated part of the carton, not a sticker!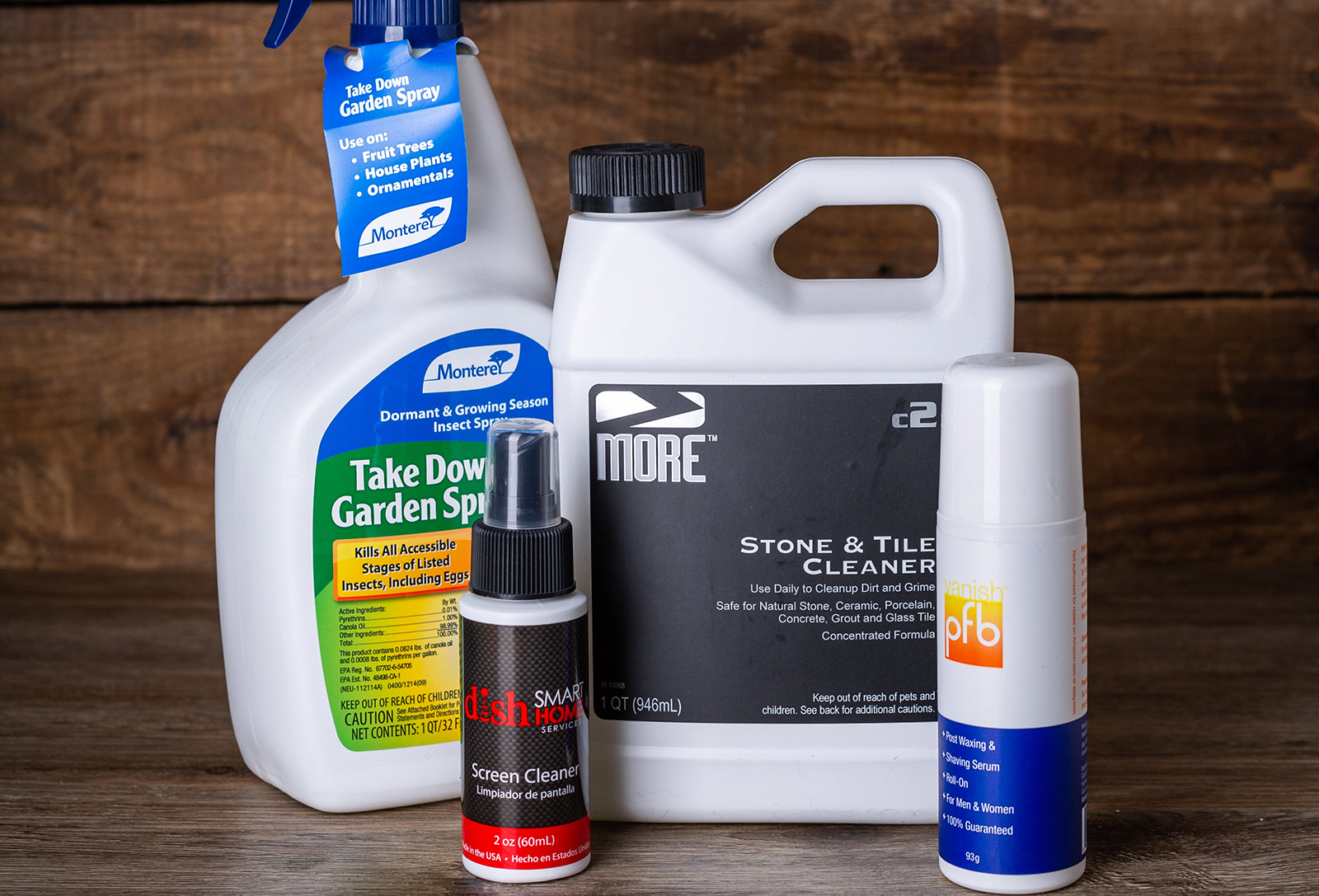 Ever come up with a great new idea for a product or promotion and need somebody to make it for you?  If it's provided on rolls (or as singles), with adhesive (or without) and will feed through our press we can likely manufacture  it.  We also make magnets, static cling, tickets and tags.
Specialty Products Solutions
Mistakes happen. Do you need to cover-up an area of your package to hide incorrect information? Our packaging experts can give you several options for covering up your problem without sacrificing the product's image.
Our Magnets attract attention to your message. Help your customers get organized. They can have all of your company contact information right where they need it: on a refrigerator, file cabinet, or any other metal surface.
Static Cling labels are gaining popularity. They are made from highly plasticized polyvinyl chloride (PVC). The PVC material has great flexibility and pliability. The vinyl is so flexible that when removed from the release liner and applied to smooth surface such as glass, it becomes a flat suction cup. Static Cling vinyl clings to most polished, smooth surfaces without the need for adhesive.
Custom Label manufactures a large assortment of printed tags and tickets. We can print on both sides of the tag, with up to 10 printed colors. Die sizes and shapes are only limited to your imagination. Perforations can be integrated into your cutting die to allow tear-away separation.